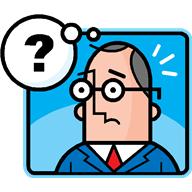 Somehow or other, you have found out about managed forex accounts and you are looking for further information on them. Well, this is a good place to start because I am investing in several accounts and conducting reviews on them. Over time I will be investing in more and more accounts and investors will be able to make up their own minds as to whether they want to get involved and with which account.
No doubt you are like me and you are hesitant and apprehensive about investing your hard earned money. Even now after my third account that I have invested in, I still have trepidation about losing my money. So the first thing that YOU must consider is – Can you afford to lose your investment? I don't want to put you off, far from it, but it is a very remote possibility. Having said that, a friend of mine invested his money in an Icelandic bank, and he lost many tens of thousands of pounds. Luckily he has recovered a good amount of it back. All I am saying is that wherever you invest your money, there is some risk.
"The wealthiest people of the world are the ones who are willing to, and have taken the most risks. They are prepared to take losses because losses are part of winning. Without taking the risk and being proactive, unless you are lucky, you more than likely won't achieve your target passive income and live the lifestyle that you have always dreamed of"
Once you decide that you are prepared to invest some money, you will be bewildered by what to do next. Where do you start? It's difficult because until you go through the process of setting up an account and learning the ropes by actually doing, you will be going in blind and relying on the managed forex companies on what they tell you, but you will probably think to yourself, can you trust them? Is it a scam? I am writing this so that you will have some encouragement and confidence that what you are doing is correct or not.
So you have some funds to invest and are looking for an account to invest into. Which account do you go for? There are hundreds of accounts, konto, to choose from. I know that because I am searching all the time to find some to invest in.
So I find a company on the internet. I want to be as sure as I can that it is not a scam and that I won't lose my investment, so I conduct proper due diligence. This is the most important thing that you will do. There are several ways to do this.
Firstly, I like to check to see if the company is regulated. It may say somewhere on the website. If not, you should contact the company and ask them. If they are regulated, you can contact the regulatory body and ask them to confirm this and ask them if the managed forex company is in good standing. If they are, excellent. They don't have to be but it adds another level of security for the investor. If they aren't, don't panic.
Search the website to check if there is a 3rd party audit report. If it doesn't say on the site, contact the company and ask them. The 3rd party audit is conducted by an independent accountant and verifies that the trading results are accurate and genuine.
You can check to see if they are listed on www.myfxbook.com. This is an online automated analytical tool for investors' trading accounts. Managed forex trading account companies can use it to show their live trading accounts that anyone can look at. What you should look for is a green tick, above the chart, by the side of where it says "Track Record Verified" and "Trading Privileges Verified". If these have a green tick by them, it means that
1) The verification system has automatically checked and eliminated any discrepancies, restored missing data, and recalculated the account, meaning that the performance charts can't be manipulated.
2) The verification process ensures that the managed forex konto company is actively trading the account and not using someone's investor password, meaning that this is indeed their trading account.
If they are listed on myfxbook.com, this acts as an audit because the figures and accounts are genuine, meaning that the 3rd party audit isn't as vital for due diligence purposes.
The next thing you must do is check that the brokerage that the company uses is also regulated. Once again, check the website. If it doesn't say on the website, you should contact the company and ask them. If they are regulated, you can contact the regulatory body and ask them to confirm this and ask them if the brokerage is in good standing. If they aren't regulated, I would not invest in that particular managed forex account provider. Look for another company to invest in.
Another thing you can do is check how long their historical trading statements go back to, the longer the better. I would say that 2 years is ok. It's not vital but it means that their trading is standing the test of time.
One other thing that you can do is go onto forums in the forex sector and ask questions there about the company. Ask if anyone is using them and if they are reliable and what the performance is like. If you can find anyone or know anyone else that is using the company, then ask them.
The above due diligence is what I do before investing in an account. You can go a lot further and do criminal checks on the traders etc, but where do you stop?
On the subject of due diligence, but a slightly different path, ask the company that you are interested in what their maximum drawdown limit is. They should have one. If not, you could lose all of your money. If the drawdown limit is fixed at 20%, and the account drops 20% from its highest point, then the account will stop trading so that you won't lose any more money. It's up to you how tolerant to risk that you are, as to what drawdown limit you want to choose. Some traders have a limit set on individual trades meaning that if the trade falls 2% for example, the trade will cease.
After you have conducted your own due diligence, and are happy that you have weeded out the dross and opted for a safe, reliable company, what do you do next?
Well, each managed account will have an open an account page, so simply fill in this form. It doesn't mean that you actually open an account then and there, it is a place where you fill in your name and email address so that the company can get in touch with you. (If you have been in touch with them already about due diligence purposes, they will no doubt be in touch with you again).
When the company gets back to you, you can ask them all the questions that you need answers to. (They will telephone you if you wish, it is easier than emailing). When you are happy that all of your issues have been resolved, the managed forex company with send you instructions what to do next.
They will give you a link to the brokerage that they use, (the one you have done your due diligence on), and to the account opening application page. You won't fund your account yet.
Fill out the brokerage account application form and they will send you an email saying they have received you application and that they will let you know when they approve your application.
Once your application has been approved by the brokerage firm, they will send you another email asking you to verify your identity with a copy of your passport and a bill showing your current address. Send these over to them.
Once you have verified who you are, they will send you another email asking for a LPOA (limited power of attorney). This will be sent as an attachment in the email. Fill this out end send back to them.
What is an LPOA (limited power of attorney)? These are documents that you have to sign to give the brokerage firm permission to allow the trader (managed forex company) to trade on your behalf.
On the email that says that your trading account has been approved and you have verified who you are, it will tell you how you can fund your account. Different brokerages accept different forms of payment. Some of those methods are bank transfer (wire), debit and credit cards, local payment options, moneybookers, E-wallets and coupons.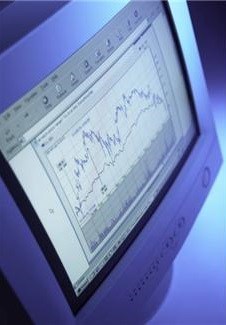 If the brokerage or forex managed account provider hasn't yet done so, it will send you an email with a link to download the trading platform onto your computer, along with your login and password. Once this is downloaded and installed, and when your funds have been processed and cleared, you will be able to see what is going on with your account.
On the platform, you will be able to see your current balance, any trades that are open and completed trades. You will be able to download the trades to your computer too. Although you will be able to see the trades, you won't be able to place any trades for yourself as it is in view only mode. The platform is simply a portal to view the traders' trading your account. Some companies will send you an email at the end of the day, or month, when trading has taken place.
Companies make their money by taking a performance fee from the trader. They are a percentage of the profits made by the investor, ranging from 25% to 50%. The LPOA allows them to do this. Although they can trade your account and take performance fees, they can't access your account. You have total control over it. It is in your name and you can add funds and close it whenever you want.
Now for the good part. When you have built up profits in your account, you can do two things. You can take out profits on a monthly basis, or whenever you like, or you can leave profits in to compound in your account. Leaving profits to compound will grow your account exponentially.
As I said, you can take out funds whenever you like, without charge. The will be a withdraw cash page on the brokerage website. You will have to download the form, fill out your account details, how much you want to withdraw and where you want the money, and send the form back. Your funds will be with you in two to three days.
Well, those are the basics in a nutshell. Each managed forex account and brokerage will be slightly different in the way that they conduct their business, but it won't be much different from what I have described above. As I say, as long as you do your due diligence, you will be ok. If the company doesn't fully answer your questions or avoids certain elements and they feel less than ingenuous, you shouldn't proceed.
I like managed accounts because I can get on with my life while someone else does the work for me. All I want, as most people, including you probably, is to do what I want, when I want. I know it will take time but I know I have done something positive to get what I want out of life.
Find out about automated forex software, also known as robots, expert advisors and EAs.
http://www.acorn2oak-fx.com/forex-robots-expert-advisors-eas.html