Access performance reports from up to 4 leading Managed FX Account Providers
Here you can compare leading managed FX providers
We will provide you with performance reports of managed FX providers
Performance Reports are completely free and there is no obligation to make a deposit
Complete just one form to receive multiple performance reports
It takes less than a minute
Home
– Best Forex Managed Accounts Guide
Managed Forex Accounts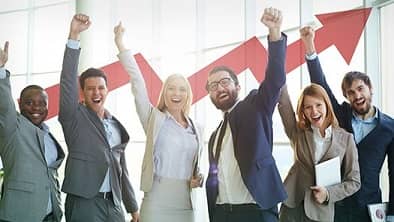 Receive Up To 4 Quotes From The Best Forex Managed Account Services That Match Your Criteria. Read Independent Investors Feedback To Assist You In Your Search.
Locating a trustworthy forex managed account service is crucial. At acorn2oak-fx.com, we offer you a service that is totally free to use. It will allow you to compare the best forex managed account suppliers, all in one location. Our aim is to connect you with the top money managers. They will provide you with the information and latest performance reports that will enable you to conduct thorough due diligence prior to depositing your funds. Our aim is to help you with your investment by offering assistance and advice that will help you to save money and time. Using this free managed forex account provider comparison site is simple and it will take less than one minute, just key in your criteria into the above form to receive your results.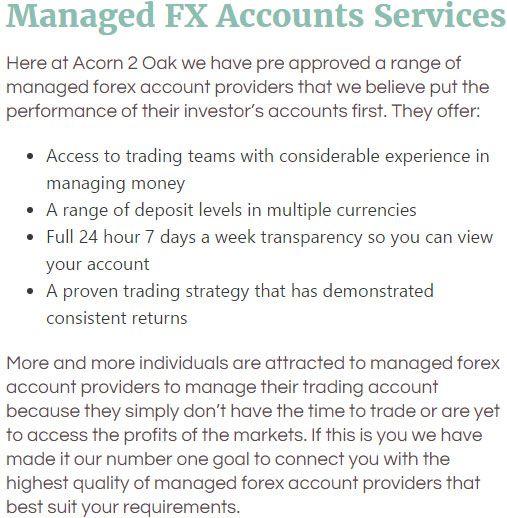 Benefits Of Our Service
Be a Smart Investor
We provide instant access to performance reports of managed FX providers
Invest Safely
We only deal with regulated managed fx providers
Save Money
Make a smarter forex investment and save money by choosing the best provider for you
Are you a managed forex account provider looking for investors?
Testimonial
"Acorn 2 Oak connected me with a leading managed forex account provider that had the consistent returns I was looking for. I would never have found them without using the free service at Acorn 2 Oak"
James
Latest Managed Forex Accounts News

Notice: Undefined variable: wp_query in /home/content/83/9929083/html/wp-content/plugins/php-code-for-posts/Classes/Shortcode.php(81) : eval()'d code on line 8

Notice: Undefined variable: paged in /home/content/83/9929083/html/wp-content/plugins/php-code-for-posts/Classes/Shortcode.php(81) : eval()'d code on line 9

Notice: Undefined variable: paged in /home/content/83/9929083/html/wp-content/plugins/php-code-for-posts/Classes/Shortcode.php(81) : eval()'d code on line 19

Best Forex Managed Accounts Guide
Introduction

If you are new to forex managed accounts or even if you just want to find out a bit more about them before investing in them, you may be finding that it can be quite a daunting job.
The concept is simple enough, find a service, hand over your investment, let the traders' trade for you and then you reap the rewards.
(You can find out more about some managed accounts at our review page).
Of course, it is a lot more complex than that.
This webpage is designed to help you find out the answers to your questions. I have invested in four forex managed accounts now so I am quite experienced with them. I have written down everything that I know about them in the article below.
I hope that you find it useful.
What Are Forex Managed Accounts?
In a nutshell – Definition – Forex managed accounts are foreign currency trading accounts that are traded by professional traders and are administered by a management company on behalf of the investor. The management company charge performance fees and sometimes an administration fee for their services. The client issues the forex broker with an LPOA (Limited Power Of Attorney) to allow the trader to carry out trading. The client has complete control of their account and can deposit and withdraw funds, and close the account when they wish.

Choosing an Account
Following your decision to invest some of your funds into a top 10 forex managed account, you are faced with the challenge of finding one that is appropriate for your personal circumstances and requirements.
You need to consider your level of risk tolerance and the possible benefits and drawbacks that they provide, and then do your thorough due diligence on each one of them.
Step 1. Risk Tolerance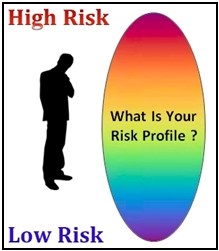 Before doing anything else, you should establish your level of tolerance to risk that you have and think about your resilience at coping with the inevitable drawdowns, (the percentage of loss from the highest point of your account).
Trading can be a highly emotive experience, whether trading for yourself or if somebody else is trading on your behalf. The last thing you want to do is go above your risk tolerance level and be constantly worrying about your investment.
You can find out more about your risk tolerance by taking this risk profile test
You are the only one that can know how you are going to react to your financial issues.
If you are not familiar with investing in general with the potential to lose some of your funds, or you have just enough capital to start up a managed fund, it is more than likely that your risk profile will be decreased and quite low.
In this case, you may want to play it safe and choose a provider that trades with only small lots (number of currency units that is bought and sold), and also has a minimal drawdown level.
Generally, the amount of profit is not as large but this is offset with a smaller amount risk to your investment.
If you are more familiar with investing larger amounts of money and the potential to losing some of your funds, or if you have a large amount of capital to play with, it is likely that your risk profile will be a lot higher.
In this case, you may want to choose an account that trades with larger lots and has potential for greater drawdowns.
Typically, the profits will be greater, offset with higher risks.
You might be somewhere in between. You may have had some experience with trading or investing and lost a bit of money in the past, so your risk tolerance is somewhere in between the two above risk profiles.
If you are uncertain about your risk profile, a good place to start is with an account with a low risk to see how comfortable you are with everything.

If over a period of time you feel relaxed and satisfied with that level of trading, then you might want to progress to a slightly higher risk account with potentially greater profits.
After you have decided upon your risk profile, as well as you can, then you are ready to move on to the next part of choosing a forex managed account.
Step 2. Account Options
You ought to feel comfortable with your risk tolerance level. When you do, you can investigate several accounts to see the types of options that are available to you.
Returns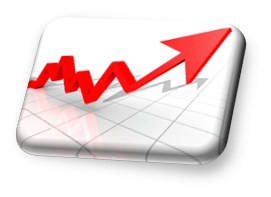 When investing an a managed fund, the most important issue for us is to safeguard our investment, we want our funds as safe as possible. Yet obviously, the reason that you and I want to invest in the best performing managed accounts is to generate profit.
High returns are what we all yearn for, nonetheless you will have to take the complete package into consideration, instead of basing your decision solely on what the previous two years trading statements say.
As I alluded to earlier, higher profits are generally generated as you take on more risk with greater drawdowns and larger lots. Another thing to consider is the performance fees that are deducted.
For example :-
Imagine an account was averaging 10% per month over the last two years. If you had a starting capital of $10,000 and the performance fees were 50%, you would end up with $17,958.56 at the end of Year 1. Not bad.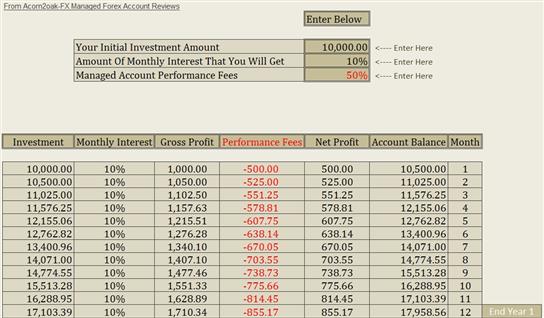 However.
If the performance fees were 25% and not 50%, at the end of Year 1, you would have amassed $23,817.80. That's better.
This amounts to a further 58.59% profit.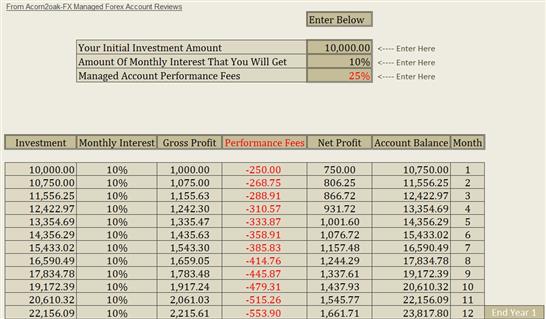 You would be more profitable than the first example if the account was averaging out at lower 7% per month and the performance fees were 25%. This would leave you with $18,478.44.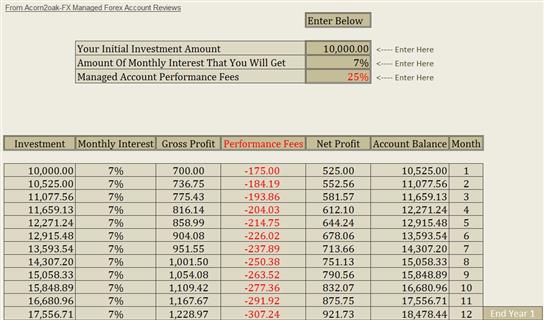 So, by all means try to get the best returns you can BUT take risk and performance fees into consideration also.
Low Drawdown Limit
You will have addressed this issue as you were deciding on your risk tolerance. Ideally you will want as low a drawdown as possible, even for a high risk profile.
Managed accounts will, or should, have a drawdown limit, for example 40%. This means that when the account reaches the drawdown limit of 40% it will stop opening new trades or it will close out all of the open trades. You will need to confirm this with the management company.
It is a difficult decision because if all the trades were closed at 40% and then soon after the trades changed direction and went on to win a big profit, you will be quite unhappy I suspect. However, if the trades went on to lose another 40%, you would be pretty pleased.
There are accounts now where you can set your own drawdown limit so this is a great option if you can find one.
Low Starting Capital Needed
Look out for accounts that have a minimum opening amount requirement that fits in with your investment amount.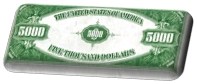 These days, the normal account opening amount has come down to $10,000 USD. In fact, I have seen it decreasing further and $5,000 USD is becoming increasingly more common, in some cases even less than this.
When forex managed accounts first started, they normally were only available to large investment companies or groups and weren't available to individual investors, and the starting capital requirement was upwards of $100,000 USD.
Nowadays however, with the advent of the internet and fast broadband connections, it has made it really easy to open a managed account. With ease comes popularity and with popularity comes increased competition for business.
Low Performance Fees
The management company deducts a performance fee for their services, and they vary considerably. I have paid from 25% up to 50%. The fees that are most commonly charged are 25% to 35% although I have my eye on one account at the moment that has a low performance fee of only 15%, and that has only recently gone up from 10%.
Don't dismiss the higher fees out of hand though because they could have some exceptional returns and they may suit you better, for example if have a lower risk profile.
Obviously I would want to choose an account with as lower a fee as I could get but if it doesn't fit in with your risk profile and due diligence, then you may have to settle for a higher fee. Keep looking around until you find what you want.
Step 3. Due Diligence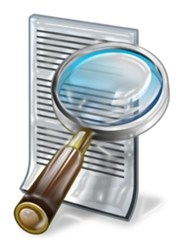 Now that you feel comfortable with your risk profile and you are happy with the benefits on offer, the crucial part is choosing a trustworthy and dependable company to invest your money with. The last thing you want to do is lose your money to a bunch of scammers, and there are many about. So doing your homework on the company you feel is right for you, is essential.
Investing in a managed account carries degrees of risk and some of those risks you can bring down to a minimum by conducting quality due diligence on the companies. You can normally wheedle out the scammers by doing this. What you can't legislate for are traders that don't adhere to their policies. I have been stung by a company that had a drawdown limit of 15% but went on to lose over 98% of my money. You can read more about it here vista-fx-trading-group-review-big-no-no-for-me.
I have to point out that just because a managed account doesn't pass all of the due diligence criteria, it doesn't mean to say that they are untrustworthy and unreliable. It's just that the more due diligence that you conduct, the greater the chance that your investment will not be a disaster. The main aim is NOT to lose your initial deposit and a good management company will have this as its main objective.
There are a few ways that you do your homework on a company.
First of all you can do an investigation to see if the company has independently managed forex verified results with an audit report. This is a statement of trading performance from an autonomous 3rd party accountancy firm that states that the results and information are genuine and correct.
This information may be available on the website, or if not, you can contact the company to see if they have one for you to see. If they have, you can go one stage further and do your due diligence on the accountancy firm and then contact them to confirm the 3rd party audit.
Secondly, you can check to see if they are regulated with the relevant regulatory body such as the FCA (Financial Conduct Authority) in the UK. Once again, this information may be available on the company's website. If it isn't, get in touch with the management company and ask them if they are regulated.
If they are, the next step would be to get in touch with the regulatory body like the FCA UK for example, and ask them to confirm that they are actually regulated with them and if they are in good standing.
They can trade without being regulated as it isn't compulsory, however, you have to ask yourself why they wouldn't get regulated because it means that they are serious about their business and it adds another level of security and legitimacy.
The third way to do a check is to ask the management company for proof of the trader's trading history for at least the previous two years. If they have been profitable for that amount of time then you can more or less accept that they are a good trader.
Bear in mind that past results are no guarantee of future performance, just an indication.
Depending on which trading platform the trader uses such as MT4 (MetaTrader 4), you could do it online with the help of various analytical tools such as myfxbook.com that has all historical data recorded, or can ask for actual trading accounts from the management company with all of the trades on them.
With the online analytical tools, you can also check to see if the trading results are verified. This means that they have not been manipulated by scammers. Yes they get everywhere. You will need to check how to do this on the website because each analytical tool does it differently.
The fourth bit of due diligence you can do is check to see if the broker that the trader uses is regulated. The truth is that 99% of brokers will be regulated because it is a requirement, and also the trader will want to know that they are regulated also. The unregulated small brokers will not last long in this business because it is highly competitive.
Once again, to check if they are regulated, have a look on their website as they will want to keen to reveal this information. If you can't find the information, you could always get in contact with them to ask them. When you have the regulatory details, you can contact the regulatory body and ask for confirmation if the details are genuine. The leading brokers are splattered all over the internet so you can usually determine the good ones.
If the above four criteria are passed, then you will reduce your risk of being scammed by a massive extent. There are other things you could do such as checking out forex forums such as forexfactory.com or forexpeacearmy.com and raise the question on those.
How do they Work?
Signing Up
Once you have defined your risk profile, checked out some accounts and done your due diligence, you should have come to a decision about which managed forex account that you want to go with.
Signing up to an account is very similar whichever management company you have opted for. It is basically the same process but with slight variations. It is self-explanatory really and the company will guide you through it.
It goes something like this.
First of all you will need to go to their website and look for the account opening page where you need to fill out the form with your details. If you leave your phone number, they may call you otherwise they will send you an email with the instructions of what to do next.
You should receive a contract to sign to agree to the terms and conditions such as the amount of the performance fee and the fact that they can withdraw it at the end of the month. Have a good read through it and if you agree to it, then sign it and return it.
You may want a lawyer to read through it to see if all is as it should be.
Normally, you will be instructed to open a trading account with the broker that you did due diligence on earlier. Go to the brokers account opening page and fill out your details. You will get an email saying they have received your application and that when they approve it, they will get back in touch with you.
After the brokers approve your application, they will ask you to send over some identification, usually some photo id such as a scanned passport or driving licence, along with a utility bill with your current address on it.
Upon receiving proof of who you are, you will receive another email from the brokers which has an LPOA, (Limited Power of Attorney) on it, typically in the form of an attachment to print, fill out and return by email, or it may be done online using an electronic signature verification.
An LPOA, (Limited Power of Attorney) is a document that you send to the broker that enables the trader to access your trading account to conduct trading activity ONLY. They will have no access to your account for any other purpose such as withdrawing funds and changing account details.
Sometimes, the above dealings with the brokers is carried out through the management company so you would be sending your identification and LPOA to them and they will sort out some of the administration with the brokers.
You will receive an email from the brokers and also the management company saying that your trading account is activated and that you can add funds whenever you wish. There are many ways in which to fund your account as all methods of payment are acceptable.
On one of the previous emails from the broker or the management company, you should have had instructions to download the trading platform that the broker uses. If not, you will be sent instructions in another email shortly. You will receive your login details and password also.
Trading
Your account is funded and the trader is able to start trading your account. Well there is not a lot you can do apart from letting the trader get on with the job of trading.
End of Month
Once the last trading day of the month has ended, you will be sent a trading statement from the broker that contains open and closed transactions, working orders and your account summary with all of the amounts won and lost and current balance.
If your account has exceeded the high-water mark, the performance fees will be deducted from the profit. Performance fees are only subtracted from the profit above the high-water mark.
What is the High-Water Mark?
You may well ask.
A high-water mark is the most amount of money that your account has ever reached after any performance fees have been subtracted from your account by the management company.
Let me give you an example.
Say you opened a new trading account and the performance fees were 50% and you put in an initial deposit of $10,000.
During the month (1) your account managed a respectable 10% profit. This equates to a monthly monetary gross profit of $1,000.
The management company deducts their 50% performance fee which amounts to $500.
This leaves you with a net profit for the month of $500.
Your account has created a new high-water mark which is $10,500 made up from your investment of $10,000 plus the monthly net profit of $500.

Imagine the next month (2) produced a 10% loss, the equivalent of $1,050.
The balance of your account would be $9,450. You would have no performance fees deducted because your account balance is less than the high-water mark of $10,500.
Your high-water mark would still be $10,500.

In month 3 your account produced a superb 20% profit which equates to $1,890.
This takes your account balance up to $11,340.
You don't pay performance fees on the total profit of $1,890. You pay performance fees on the difference between your new account balance of $11,340 minus the previous high-water mark of $10,500.
This amount works out at $840 and 50% performance fees come to $420.
So you end up with a new account balance and high-water mark of $10,920. This is made up from your previous account balance of $9,450 plus $1,890 profit less $420 performance fees.

Only when the new high-water mark of $10,920 is exceeded will performance fees be deducted and so on.
Your Trading Account
There are many questions about the account that your trading funds are held in and I will try to cover those in this section.
When you opened your account it was in your name and your name alone (unless you opened it with a partner), so you own it and have total control over it. You are free to withdraw funds at any time and this is normally done without expense to yourself. You can top up your account whenever you want to add funds.
When you want to withdraw funds, you will only be able to draw them out if they aren't still working orders and involved in a trade. The trades have to be closed.
You can close the account whenever you want, as long as all trades are closed.
To add and withdraw funds, there will be a specific page dedicated to this on the broker's website. It is a straightforward transaction, similar to any online banking transaction. All of the instructions are there anyhow to help you out, as well as customer support.
The management company nor the trader have access to your account, apart from what you have signed up for. The account management can withdraw the agreed performance fees at the end of the trading month as per the contract when you signed up. The traders have access to your account solely for the purpose of trading as per the LPOA that you signed previously.
There are quite a few different trading platforms that different brokers use. Probably the most commonly used is MT4 (MetaTrader 4). These are downloaded onto your computer. You will have access to all of the activity that the trader performs on your account. Once the funds hit your account then the trader can start trading for you on your behalf and you will be able to see the trades in action.
Also available are all of the reports that you may want to see such as historic trades.
You will not have access to the platform to place any trades for yourself.
Compound Profit
Albert Einstein was a renowned theoretical physicist, so he obviously knew a bit about mathematics as it was the core of his mathematical models.
He was once reported to have declared that the miracle of compound interest is the "eighth wonder of the world" and most powerful force in the universe. Whether he said it or not, only he knew.
The truth is, compound interest grows exponentially which means that the longer it is maintained, the more interest will accrue. Compound interest is not only calculated on the principal amount of investment, it is calculated on the principal amount plus any interest from previous periods.
The reason I am telling you this is that the longer you leave your money in your trading account, the greater the profits will be.
Many people use their forex managed account as a way to top up their monthly salary, as another income stream.
Some investors like to withdraw profits on a monthly basis until they recoup their initial deposit. They feel that all profits after that are clear profits, which they are.
There is nothing wrong with the above, it's just that if they were to cease withdrawing funds for a few years, then they could have all of the money they desired.
Anyhow, there are some examples in the "High Returns" section above, detailing how profits can escalate over a year.
Summary

Article Name
Best Forex Managed Accounts Guide
Description
Receive Up To 4 Quotes From The Best Forex Managed Account Providers That Match Your Criteria. High Monthly Profits Yield Great Returns.
Author
Publisher Name
Publisher Logo