Free customised quotes from up to 4 leading Managed FX Account Providers
Here you can compare leading managed FX providers
We can help you find a managed FX provider to suit your requirements
Quotes are completely free and there is no obligation to make a deposit
Complete just one form to receive multiple quotes / performance reports
It takes less than a minute
Managed Forex Accounts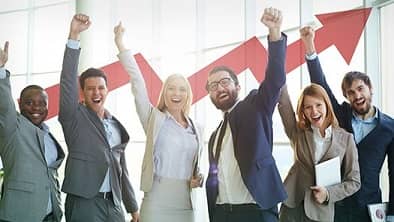 Finding a managed forex account provider that you can trust is vital. Here at Acorn 2 Oak we provide you with a completely FREE service that allows you to compare leading managed forex account providers all in one place. We will connect you to leading money managers who will share their performance reports to ensure you have all available information before making a deposit.
Our number one goal is to assist to you with your forex investment into a managed account by providing expert advice and guidance to help you save time and money. To use this FREE service that allows you to compare managed forex account providers, please enter your details in the form above, it takes less than a minute.
Managed FX Accounts Services
Here at Acorn 2 Oak we have pre approved a range of managed forex account providers that we believe put the performance of their investor's accounts first. They offer:
Access to trading teams with considerable experience in managing money
A range of deposit levels in multiple currencies
Full 24 hour 7 days a week transparency so you can view your account
A proven trading strategy that has demonstrated consistent returns
More and more individuals are attracted to managed forex account providers to manage their trading account because they simply don't have the time to trade or are yet to access the profits of the markets. If this is you we have made it our number one goal to connect you with the highest quality of managed forex account providers that best suit your requirements.
Benefits Of Our Service
Be a Smart Investor
We provide expert advice to help you make a smart managed FX investment choice
Invest Safely
We only deal with the most reliable managed FX providers, you're in safe hands
Save Money
Make a smarter forex investment and save money by choosing the best provider for you
Are you a managed forex account provider looking for investors?
Testimonial
"Acorn 2 Oak connected me with a leading managed forex account provider that had the consistent returns I was looking for. I would never have found them without using the free service at Acorn 2 Oak"
James
Latest Managed Forex Accounts News

Notice: Undefined variable: wp_query in /home/content/83/9929083/html/wp-content/plugins/php-code-for-posts/Classes/Shortcode.php(81) : eval()'d code on line 8

Notice: Undefined variable: paged in /home/content/83/9929083/html/wp-content/plugins/php-code-for-posts/Classes/Shortcode.php(81) : eval()'d code on line 9

Notice: Undefined variable: paged in /home/content/83/9929083/html/wp-content/plugins/php-code-for-posts/Classes/Shortcode.php(81) : eval()'d code on line 19

Acorn2oak-FX was set up to explore various forex investment opportunities to take advantage of the massive profit creating potential that exists within the foreign currency exchange market.
Managed Forex Accounts
The first investment opportunity is managed forex accounts. They are trading accounts that are set up in your name so you have total control over them but the trades are performed by professional traders. The beauty of these accounts is that you don't have to sit in front of a screen all day waiting for trading opportunities. They can produce fantastic returns on investment. The account managers deduct a performance fee from the profits as their payment.
Trading Forex For Yourself
The next investment opportunity is about trading forex for yourself. Doing this can produce profits that are incredible. This isn't trying to put you off, the opposite in fact, but 95% of traders lose money. The reason is that they don't learn how to trade. They jump in and expect to make consistent profits.
IT WILL NOT WORK.
You will find that the 5% of traders that are successful will be well educated in trading. They will have learned from other professional traders or will have trained with a top quality forex trading course. Trading does involve a lot of work and time to develop a trading mindset, but the rewards are out of this world.
Trading Binary Options
Binary options are another investment opportunity to benefit from trading forex and other assets. Investors love trading this type of opportunity because they are extremely simple to understand and equally easy to trade. Basically, the investor has to forecast whether the price of the asset that they are interested in will move up in value or drop down in value. The investor really has to make a choice, yes or no, whether they think an agreed, identified event will occur.
---
What Is Forex ?
If you have ever been to another country, it is likely that you have had to change your money for the currency of the other country. When you sell your currency and buy the currency of the other country, it is basically taking part in the foreign exchange market.
For example, you sell your dollars and you purchase pounds. Say you had bought 1000 dollars of pounds and got 620 pounds, and for some reason you didn't spend any of it. When returning home, you swap your pounds back to dollars and you end up with 1020 dollars in your hands. The dollar versus sterling exchange rate had changed while you were away and you end up making 20 dollars. This is how people make money in the forex market, by buying and selling currencies.
The forex market, sometimes known as foreign exchange, fx and currency exchange, is huge. Every single trading day, over 5 trillion (5,000,000,000,000) dollars is exchanged. If you compare that against what is traded at the New York Stock Exchange (NYSE) daily, 33 billion (33,000,000,000) dollars, it puts it into perspective.
Forex is about 150 times as big!!.
The stock and futures markets are run through a centralized exchange that is controlled by just one dedicated body that regulates the price of the stocks. The price can be influenced by the specialist body to suit themselves.
The currency exchange market however, does not have one single physical location and is known as a decentralized market. Because it has no central location, there is a variation in quotes from one dealer to another because there is no single price. There is so much competitiveness amongst dealers because the fx market is so massive, that you can seek out the top deals the majority of the time.
Who Trades Forex ?
The majority of trading in the foreign exchange market is carried out by big corporations and businesses such as banks and financial institutions. They account for almost two thirds of the trading.
Most trading is carried out by banks in the interbank market. They trade instantaneously either directly between one another or through two major corporations, Reuters and EBS. These corporations are in a continuous struggle to grab the majority of the market from the banks. They both tender most currency pairs and with both companies, certain currency pairs are more liquid than others, so they both have advantages.
Electronic Communication Networks (ECNs), businesses and hedge funds are also big players. The rates that these organizations are subject to are marginally higher than those of the banks because they have to carry out their trades with commercial banks rather than the interbank market.
Lastly, retail traders, (individuals), make up the rest of the trading groups. Since the arrival of high speed internet and retail brokerages, all hurdles have been taken away and now everybody can play a part and attempt to grab their part of the money mountain.