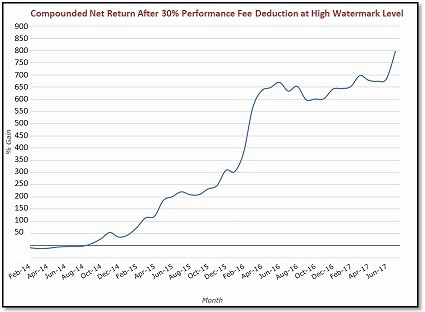 The above image shows real results from a UK regulated forex managed account supplier. To find out more about this particular company, please visit our page here – acorn2oak-fx.com/managedforexaccounts/reviews/hartswell.html
Good results mean different things to different people. At the end of the day, any managed account that you makes you money with is a good result.
The purpose of this website is to seek out managed forex accounts that generate positive returns for investors. So far, I have uncovered three accounts that to fit the bill of producing various extents of profits. Two of them have been generating good returns for over a couple of years and one that is producing good returns by dropping traders that aren't performing.
The first account that is producing a tidy profit is Wealthified. This account is a one man band meaning that he manages the accounts and does all of the trading too. You can find out his results here – Wealthified results. As you can see, his monthly profits vary considerably. He has some medium size drawdowns but the profits he makes at the end of the year are very high – 600% in both 2014 and 2015. If you can withstand drawdowns of up to 30%, then this account may well be worth considering.
The selling point of this account is that he takes a VERY LOW performance fee of 15%, plus a nominal $50 dollars per million dollars traded. The starting capital required is also a low $5,000.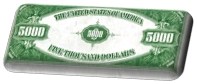 The second managed account that has a good return is Equitimax. This is a new account to the UK. It was being traded in Australia, however, it has now been opened in the UK under FCA regulation. It is quite strict with who it accepts, but if you are in good standing, you will have no problem opening an account.
They average about 7% per month which is a very good result. The account opening balance is again, a low £5,000. The selling points are that they are fully regulated and there is a facility for you to set your own level of risk up to 80%.
The third account that I am following, is an account that produces varying monthly returns, much like Wealthified. They have quite a few traders under their wing and if a trader isn't performing well, they will transfer the investor (with permission) to a better performing trader. Because of the way they operate, it is quite difficult to check their returns over the last couple of years.
I know an investor that is investing with them and his account has tripled in a matter of months. According to the investor, the first half of May alone had generated about 90% profit. He said that the strategy is very aggressive, so this may be for high risk profile clients.
I am looking at this one because it accepts clients from the USA which in quite rare. I get many inquiries from US folk and this is the only one that I know of that they could look at.
So, you may think these managed forex accounts produce good results, or not. It depends if you can handle larger drawdowns. Generally lower returns are generated from less risky accounts.
As with all alternative investments, You MUST undertake your own due diligence before investing. You can find out much more about the ins and outs of managed accounts at this page – www.acorn2oak-fx.com
Managed Forex Accounts With Good Results