There are numerous reasons and benefits why you could be looking for high yield alternative investments to invest your hard earned money into. It may be because you are fed up and disappointed with the lousy returns of traditional investments. It could be that the economy is so bad that you want your investment as part of a regular income. Maybe you want financial freedom to retire early and live off a healthy passive income.
A forex account management service is one such alternative investment that is aimed at investors that want to have their money managed and traded by skilled money managers and certified expert traders. By using the latest trading tools and systems, many investors' funds can be combined into an account managed by professionals and the profits and losses are shared amongst investors. Fund managers have complete control of specific funds of each individual investor. They preserve capital, retain investor privacy and define individual risk profiles. Read more on Discover Forex Managed Accounts – The Only Guide You Need.

The problem with anybody that wants to develop into a prosperous trader in the field of foreign currency exchange, is that they will have to spend countless hours monitoring and tracking movements in the market, so a lot of the time, they will find it a challenging and complex process. Most individuals that want to trade the foreign currency marketplace don't have the time or aspiration to firstly, study and learn all the fundamentals and secondly, trade relentlessly with high attentiveness and diligence. As a consequence of these issues, foreign currency exchange accounts that are managed by professional traders were designed as a way to create an alternative investment for individuals and corporations that don't particularly want to trade for themselves but wish for portfolio diversification at the same time.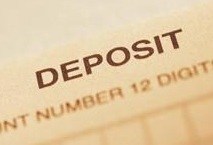 The idea of trading in the foreign currency market appears to many people as being a very desirable prospect. Each and every day, over $5,000,000,000,000 ($5 trillion) dollars changes hands in the currency market which is the largest financial market by a massive margin. Huge amounts of profit can be acquired in no time at all. However, on the other side of the coin, massive losses can and do occur. That's why nowadays, the starting capital to open an account is very low allowing investors a chance to get involved, without risking too much of their capital. It's only been a few years that investors with ten thousand dollars, or even less, have been able to get involved with this particular investment opportunity. Prior to this, only individuals and corporations that had upwards of ONE MILLION dollars could benefit from managed forex accounts.
As you will have no doubt seen, there are a lot of providers of managed forex services that you can choose from. There are many frequently asked questions, which account do you go for? First and foremost, before you invest your money, you have to carry out decent due diligence. It is very important because there are some excellent services out there, and some not so good. There are some that are just going to run with your money. You can read more about conducting due diligence here.
All forex managed funds will experience diverse performance results. Some funds can achieve very high returns, 300% to 400% and more probably a lot more per annum. I don't know how much because I am not in that bracket yet. Typically, a much higher starting capital is required by the investor to open a very high yield account, and they are mostly by invitation only.
I have investigated extensively many different managed fx accounts. The normal minimum starting capital is ten thousand dollars, sometimes less. From what I have seen, with ten thousand dollars starting capital, with most companies you can expect to achieve an average of 4% to 5% returns per month, some more, some less.
As an example, I have made a spread sheet to illustrate the amount of money that can be made by investors if the profits were 10% per month, the performance fees 35% and the minimum starting amount was ten thousand dollars. You will notice that after 3 years, the net monthly returns are over 9 times the amount that they were when the account was first started and the $10,000 dollars deposit has risen to over $96,000 dollars.
Click on the image to go to the compound calculator and enter your own figures.
The compounding interest really starts to mount up over the years. For maximum benefit from the account, profits should be left to compound, however, cash can be withdrawn whenever the investor wants to withdraw it and could be used as part of a monthly cash flow.
Why Invest In A Forex Account Management Service?