Access performance reports from up to 4 leading Forex Fund Managers
Here you can compare leading managed currency providers
We will provide you with performance reports of managed FX providers
Performance Reports are completely free and there is no obligation to make a deposit
Complete just one form to receive multiple performance reports
It takes less than a minute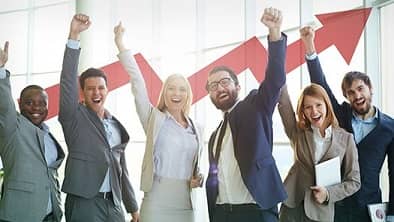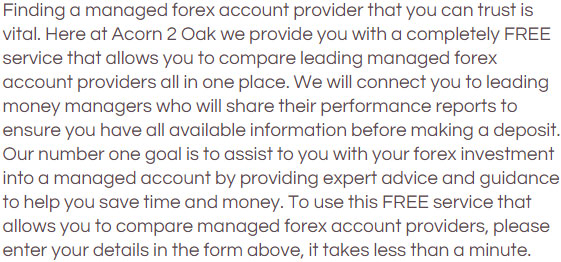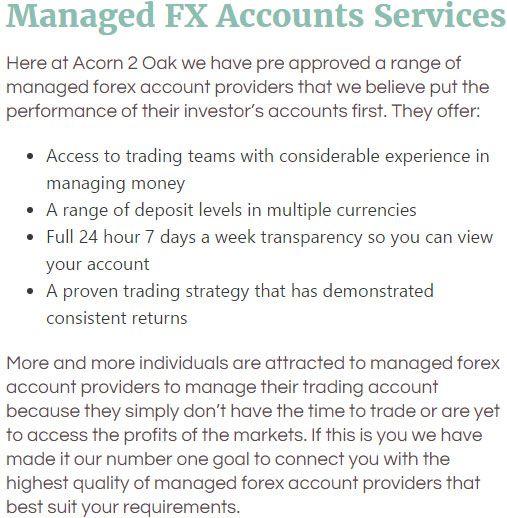 Benefits Of Our Service
Be a Smart Investor
We provide instant access to performance reports of managed FX providers
Invest Safely
We only deal with regulated providers
Save Money
Make a smarter forex investment and save money by choosing the best provider for you
Are you a managed FX provider looking for investors?
Testimonial
"Acorn 2 Oak connected me with a leading provider that had the consistent returns I was looking for. I would never have found them without using the free service at Acorn 2 Oak"
James
Latest News

Notice: Undefined variable: wp_query in /home/content/83/9929083/html/wp-content/plugins/php-code-for-posts/Classes/Shortcode.php(81) : eval()'d code on line 8

Notice: Undefined variable: paged in /home/content/83/9929083/html/wp-content/plugins/php-code-for-posts/Classes/Shortcode.php(81) : eval()'d code on line 9

Notice: Undefined variable: paged in /home/content/83/9929083/html/wp-content/plugins/php-code-for-posts/Classes/Shortcode.php(81) : eval()'d code on line 19

Vista FX Trading Group Review – Big No No For Me
This is a post that I shared on Forex Peace Army Website.
I started my account with Vista FX Trading Group in January 2013 and lost over 98% of my investment.
When I signed up, I expected to be put on the account that was advertised on their website. As the first trades started to show on my account, I checked with their account on myfxbook and the trades were not the same as the ones on my account.
I emailed them and asked them why this was so and they replied, quote –
"We trade at different brokerages as we have more than one MAM. Clients much prefer an FSA regulated brokerage and this is why all new clients now go into this environment."
They never gave me the choice. I would have chosen the one advertised on their website.
They assured me that, quote –
"But let me assure you that the trade team is exactly the same and the trading strategy is exactly the same but we might on occasions trade different currency pairs at one brokerage to another because the costs of spread to trade each pair differ between brokerages, which affects the risk profile etc, but let me reassure you that you get the exact same expertise at all times."
This was the first thing that made me think that they are not as transparent as they said on their website.
I said to them that it would be beneficial to future clients to show on their website that there is more than one account. They did actually change their website to reflect this.
They then hid the open and closed trades on myfxbook so fewer people would find out. Not transparent and even deceitful.
The other thing was that they said maximum drawdown would be 15%. When my floating drawdown went to 16%, I emailed them and asked them why it had gone past 15%. I never received a reply. They then changed their website to show maximum drawdown is 20%. My account drawdown went to 23%. I have just checked their website today, 9th June 2013 and the maximum drawdown amount is no longer there. Well, I can't see it. It just says, "controlled (DD) drawdowns".
Totally not transparent and in contradiction to their original 15%.
Vista FX Trading Group opened up about 60 or 70 trades all in AUD/USD and then it went the wrong way. The latter trade lot sizes being at least 10 times as big as the average lot sizes. Desperation I think.
I don't know much about trading in the slightest, but I was told never to catch a falling knife in trading and this is what they did.
I could see which way the market was heading and I said to myself at the time "what are they doing?" This had better turn around otherwise we are in the crap. It was a gamble. With my, (and other investors' money). One that didn't pay off.
Once again, totally contradictory to their risk management strategy.
I am annoyed but I understand that things like this happen and I take full responsibility for my actions. Nobody forced me to invest with them. I shouldn't have invested with them because they weren't regulated, they didn't have a third party audit and they wouldn't send me trading statements because, quote –
"We have a rule about not giving out of statements, as they frequently get posted on forums and passed around the internet in general.
We have well over a year of live results posted on myfxbook which is the most well respected Independent 3rd party audit website. These are also the most up to date results which mater the most to be honest.
Also, if you know what you are doing the trading statements can be re-engineered to figure out the actual trading strategy and its because of this reason as well that we do not give them out."
Well you live and learn. This is the second time this has happened to me. The first time was a scam and I lost 66% of my money. I am in the process of getting that back via a lawsuit …. Hopefully. Fingers crossed but not banking on it.
My advice is to do thorough due diligence before investing in managed accounts and don't invest more than you can afford to lose.