There are many different types of investment vehicles that investors can put their money into. They all have their own benefits and it's vital to take everything into consideration before investing any money. If you are considering investing some money into a forex managed service, you will want to know about the benefits that they can offer you so that you can weigh them up against the other types of investment.
---
Making Money
The reason why people invest money is to make money. A well run account can make you a lot of money over time. The returns that you can achieve every month far outperform what most traditional investments make every year. Even starting with a minimum account opening balance of usually $10,000, you could expect anything from 2% to 10% or more every month. (Those investors with millions to invest can expect to receive hundreds of per cent profit every year). Even if the average returns were 5% per month, the compounding effect over time is astonishing.
---
Profit in Any Market
Profit can be made in whichever direction the market is heading. Whether it is sideways, bullish or bearish, there are trading opportunities and the potential to make money.
---
Hands-off Investment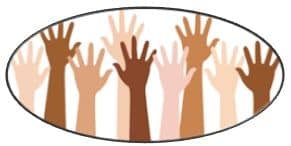 Learning to trade forex is normally a long and complex process. Many investors don't want to spend hours of their time learning all of the specifics and cultivating a strategy. Also when a strategy is developed, a lot of time has to be dedicated to trade unremittingly with high attention to detail.
A forex account that is managed by a professional trader will provide the investor with an investment that leaves them free of any trading responsibilities but with the benefit of high returns. Being a successful trader means emotional detachment and that can take a long time. Having feelings and reactions to trades can mean that you will deviate from you overall strategy and that may leave you open to lose in the long term.
---
Risk Control

A quality account that is run well is a low risk investment. Risk management is the main concern for any top traders. Leading services will have a maximum drawdown limit. This limit will stop any trading beyond what the limit is set at. If the drawdown limit is set at 30%, then the account drops by 30% from its highest peak, then the account will stop trading. It is up to the investor's risk profile as how much drawdown they can handle. Also, traders may also have individual risk limits for every trade. For eg. 200 pips.


This will stop individual trades from losing to much. Good traders will have a winning percentage of trades in the region of 70% or so. The best traders may have a 90% winning trade percentage.
---
Your Control Your Account

Your funds will be in a trading account that is in your name so you have total control of it, apart from the trading aspect. You can add funds and withdraw funds whenever you like. You can close the account if you feel the need to as long as you have no trading positions that are still open. The trader has access to your account purely to make the trades for you. They can't withdraw your funds. For them to be able to trade on your behalf, you will have to give them a LPOA (Limited Power of Attorney).
---
Forex Is Difficult to Manipulate
The stock and futures markets can be manipulated basically because they are situated in a centralized exchange that is run by one regulator. Also, large traders can alter prices by trading high volumes. Forex is a decentralized market with no single price therefore it is far more competitive amongst the dealers. Also, because the trading volume is so vast, individual investors have very little impact on the price.
---
Liquidity
Many other investments such as long term deposit plans and property mean that your money is tied up for a long time. You won't be able to get your hands on the cash immediately if you need it. From being in a trade, you would be able to close the trade to having the funds in your personal bank account in a matter of two to three days.
---
Leverage

Leverage is the degree that an investor can take advantage of borrowed funds. Different brokerages will have different leverage. If a brokerage has a leverage of 100:1 and you had a deposit of $1000 dollars, you would be able to trade $100,000 dollars. It possesses enormous potential that enables you to control a lot of money that can make you very wealthy. However, it can magnify losses respectively.
---
Open 24/7
The forex market is trade all around the world through New York, London, Tokyo and Sydney and it is therefore possible to trade 24 hours a day.