What is a managed discretionary account?
Click here to read article below

Free customised quotes from up to 4 leading Managed FX Account Providers
Here you can compare leading managed FX providers
We can help you find a managed FX provider to suit your requirements
Quotes are completely free and there is no obligation to make a deposit
Complete just one form to receive multiple quotes / performance reports
It takes less than a minute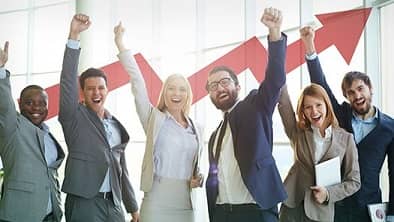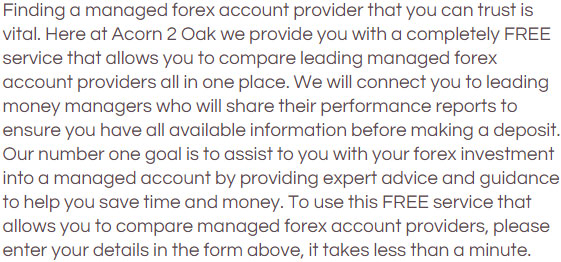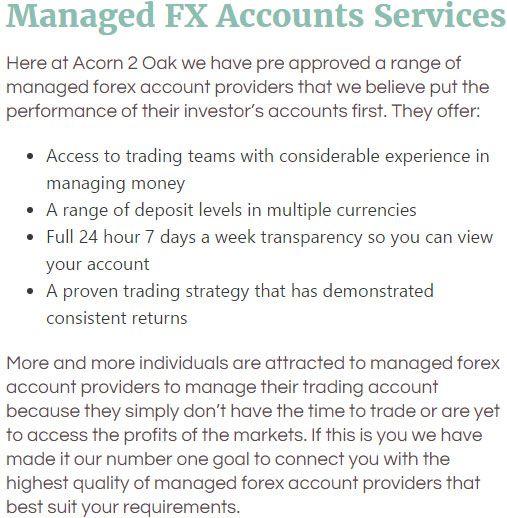 Benefits Of Our Service
Be a Smart Investor
We provide expert advice to help you make a smart managed FX investment choice
Invest Safely
We only deal with the most reliable managed FX providers, you're in safe hands
Save Money
Make a smarter forex investment and save money by choosing the best provider for you
Are you a managed forex account provider looking for investors?
Testimonial
"Acorn 2 Oak connected me with a leading managed forex account provider that had the consistent returns I was looking for. I would never have found them without using the free service at Acorn 2 Oak"
James
Latest Managed Forex Accounts News

Notice: Undefined variable: wp_query in /home/content/83/9929083/html/wp-content/plugins/php-code-for-posts/Classes/Shortcode.php(81) : eval()'d code on line 8

Notice: Undefined variable: paged in /home/content/83/9929083/html/wp-content/plugins/php-code-for-posts/Classes/Shortcode.php(81) : eval()'d code on line 9

Notice: Undefined variable: paged in /home/content/83/9929083/html/wp-content/plugins/php-code-for-posts/Classes/Shortcode.php(81) : eval()'d code on line 19

What is a managed discretionary account?

A managed discretionary account, otherwise known as an MDA, is a financial product or a service, where you grant discretion, (the right), to an investment manager to manage your investments, maintain, and make decisions about your portfolio on your behalf.
By allowing discretion, as the client, you will always retain complete control and ownership of your portfolio while entrusting the daily decision making about your investments to the managed discretionary account manager.
As the client, you will be required to put your signature to a discretionary disclosure, (a limited power of attorney), with the brokerage company as authorisation of your, (the client's), permission to manage your portfolio.
Sometimes, discretionary accounts are known as managed accounts.
Investing for yourself takes a lot of time and effort, and in a lot of cases, money, to do all of the research, observation and scrutiny, and restoration of the correct balance to your portfolio. Furthermore, the end of year tax reports and returns along with the admin will cost you a lot of additional effort.
The beauty of managed discretionary accounts is that they are hands-off. You won't have to scrutinise your portfolio continually. The account manager will always be searching for the best opportunities, along with reducing the risk by rebalancing your portfolio.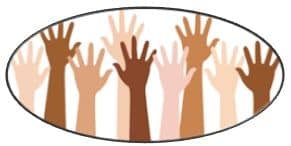 Managed discretionary accounts have a number of benefits, as listed below.
• Changes in market conditions can happen very quickly and these can be responded to instantly.
• You will have access to the knowledge and skill of professional investment managers.
• Strategic and model investment techniques are constantly monitored and actively managed.
• Maintain control of a flexible investment portfolio that has been designed to fit in with your own personal tolerance to risk, your goals and your preferred asset classes.
• Save on outlay with management expediency.
• Access to an online platform portal from where you have the capability to observe your investment transactions and print out any statements and reports whenever you want.
• No fees for withdrawal and leaving.
• Money saving along with the convenience of the supply of end of the financial year tax reports for your accountant.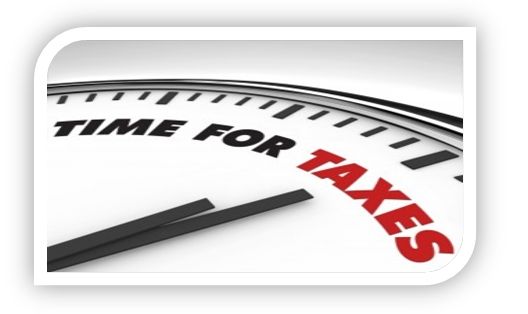 MDAs are regulated by the Australian Securities & Investments Commission (ASIC) and the provision of MDA services must meet certain conditions of the Corporations Act 2001, Regulatory Guide 179 and ASIC Class Order CO 04/194. MDAs are managed by a Managed Account Operator that must hold an Australian Financial Services License authorising them to provide MDA services. MDA services may operate with an external Managed Account Adviser who generally provides model portfolio solutions.