The Best Forex Trading Training Course Online

WHAT IS FOREX TRADING?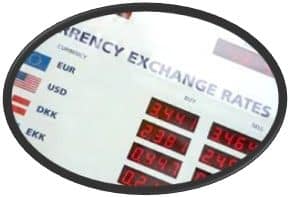 Foreign Exchange is more commonly known as Forex or FX. The simplest form of currency exchange is familiar to us all when we go on holiday. We take our pounds to the bank and exchange them for the currency of the country we are visiting at the rate set by the banks that day.
Of course this is a simple currency exchange not trading. Forex trading occurs on the foreign exchange markets where traders can buy and sell currencies along with banks, commercial companies, investment management companies, hedge funds, retail foreign exchange brokers and individual investors.
Years ago, foreign exchange trading was only available to the big banks and institutions, but thanks to greater and greater technological advances and internet access over the past 15 or so years, individual traders can now easily access these foreign currency trading markets from their own pc in the comfort of their own home.
If you dont have the time or the inclination to learn forex trading for yourself, why don't you look at a managed forex account. Professional traders will do all of the work for you. You can find out more here acorn2oak-fx.com
HOW DOES FOREX TRADING WORK?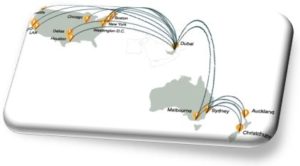 Forex is the most traded market in the world turning over more than 5.3 trillion U.S dollars per day. The New Zealand market is the first to open, followed by Australia, the Asian markets, the Middle East, Europe and the UK and then the USA, trading 24 hours a day around the world for 5 and a half days.
Currencies are bought and sold on the foreign exchange markets according to technical and fundamental analysis, buying and selling with the aim to make a profit as currencies rise and fall.
The reason we need education and foreign exchange courses is to safeguard ourselves from entering into currency trading recklessly, without even knowing the simplest rules. It is vital to learn about trading and the basics of foreign exchange through an online forex trading training course, or other such as enrolling for a class.
From understanding the NFP report (non-farm payroll) and known events like the vote for Brexit and what Theresa May does next, to natural disasters and unexpected occurrences like a terrorist attack, currencies can quickly swing from one direction to another. Being taught how to stay out of a trade can be as important as knowing how to learn a trade, i.e. placing a trade, from a purely technical aspect.
Learn To Trade Forex With One Of The Best UK Forex Trading Courses
FOREX EDUCATION AND THE MT4 TRADING PLATFORM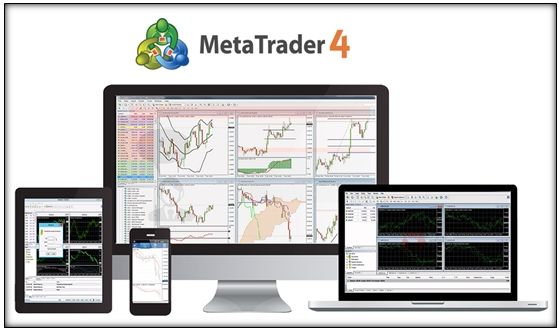 An education in forex is an absolute must for anyone considering investing their hard earned cash into the foreign exchange markets.
To become skilled at how to trade the market with an education course, consider a free trading course as the first foray into acquiring trading terminology and the basic introduction to how to trade.
Look for a free introductory course online with forex trading classes for beginners. You will discover from step one and get a base knowledge about currency trading before paying for currency trading training.
The MT4 (Meta Trader 4) trading platform is the most widely used and trusted automatic electronic trading platform. Any course, whether it is an online version or a trading institute should teach the functionality of the MT4 trading platform as an absolute necessity.
FOREX TRADING COURSES
The best course that will enable a person to become skilled at being a trader is one that uses the methods and format that suits a person's preferred style of learning. There are a variety of ways to learn to trade that suit different peoples learning capacity. Some people enjoy an auditory course, some prefer a visual method, some prefer seminar/classroom style, and others prefer to access PDF's.
Not everyone is comfortable with an online forex trading training curriculum and would prefer a seminar or classroom environment, and the hubbub of other people around to bounce ideas off and have open discussion.
Some people still love paper and will learn trading more easily by seeing content written clearly in front of them in their own hand step by step.
Most of us have attended a seminar and sat classroom style or theatre style listening to the speaker whether it was a work commitment, stock market courses, currency exchange courses or any other courses and some of us are familiar and comfortable in this setting.
Others prefer the convenience of the same format but would prefer to learn to be a trader from the comfort of their own home by attending an online webinar. Not all online courses offer webinars though.
Check that the online course offers lessons with a one on one teacher or trainer and the opportunity to attend online webinars later on after having gained more knowledge. A webinar is an excellent training tool provided the student is advanced enough to understand what is being taught.
The trick to becoming a successful trader is finding the best course to suit the preferred style of education and understanding not only the functionality but the trading psychology. When it comes down to the simplest rules to learn a trade, it is imperative to accept the losing trades along with the winners.
Any forex training course or currency courses with any merit should be teaching the art of having more profitable than losing trades and ideally making those profitable ones larger than the losing ones.
THE INDUSTRY OF FOREX TRADING COURSES
The industry of forex educational products and specifically the internet phenomenon has come about with the advent of the advances in technology and the fact that the average individual can now place trades directly into the foreign exchange markets themselves by way of a trading platform.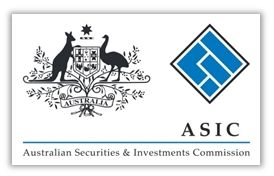 Of course the best training is going to be linked to the most reputable brokerage house. In some countries the course itself must also be licensed. For example in Australia, ASIC regulates any trading companies whether it is an online course or teacher/student course.
The best teachers will train a certain component of the forex online course one on one, periodically do review sessions with the students and lead the more advanced webinars.
As previously mentioned, there is a certain amount of knowledge to be obtained from free courses online but not necessarily enough to move forward to live trading.
THE INDUSTRY OF TRADING CURRENCIES
Certainly research the crash of 1929 and other market crashes like 1998 and 2008 to see the fundamentals at work and what happens to the world stock markets and foreign exchange markets.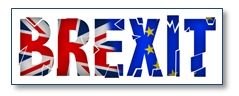 Look at the currencies of Greece, Iceland, Spain and Italy and the bank bail outs. Be aware of such things as the likelihood of a Flash Crash for instance after the UK voted to Brexit. Take a look at the effects of such unexpected tragedies like 9/11 and 7/7. Currencies fluctuate all the time and revolve around news from other markets too, like the price of gold, the price of oil, Wall Street and what the stock exchange is doing; The FTSE (UK), S&P (USA) and ASX (Australia) for example.
We know that most major stock exchanges have the big bull outside; the bull symbolising a rising market and the bear symbolising a falling market. Well, the experienced stock market trader can of course trade in options and make money on a falling stock market but when learning to trade forex, the same knowledge enables a currency trader to trade each side of the currency.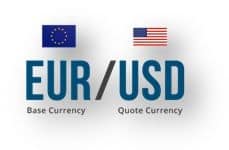 Apart from trading terminology and technology another area to become familiar with by use of a free forex training course is the currency pairs. Forex traders aim to take profits based on the fluctuations of the currency prices. Some traders have no interest in the fundamentals. Some simply watch the technical movements on the charts.
CURRENCY ABBREVIATIONS
Where to learn trading? One of the first components to take advantage of with free forex courses online is learning the terminology for the currencies themselves. Mostly if the currency of a country is the dollar then two letters associated to the country will be used followed by 'D' for dollar.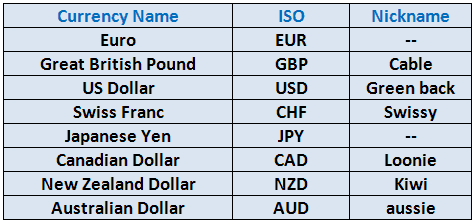 For example USD, the US dollar, CAD is the Canadian Dollar, AUD, the Australian dollar and NZD, the New Zealand dollar. In Japan they use the Yen hence JPY and the United Kingdom of course we use the pound, GBP, Great British Pound. Switzerland is CHF and Europe has the Euro, EUR. Southern Ireland of course uses the EUR and Northern Ireland being a part of the UK uses the GBP.
South Africa has the rand and their 3 letter code or international currency code is ZAR. Some of the currency pairs have nicknames for simplification for example; when the Swiss currency CHF is paired with the USD it is called the Swissy.
CURRENCY PAIRS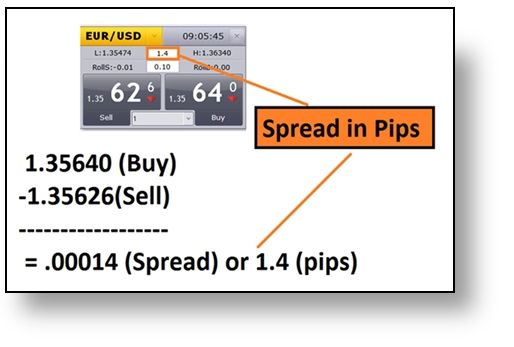 The most frequently traded currencies are the majors. They are all crossed with the USD and offer lower rates between the buy and the sell price, this gap or difference is the spread. This is the way that most brokers exact a cost for the transaction and the service. Rather than pay a fixed fee, often the difference is paid between the two prices, or a small fee and the difference between the two prices. In the same way the currency exchange booth takes a piece on either side of the exchange rate as a commission when selling and buying back holiday money.
Having said this, generally the difference between the buy and sell price, or the spread, on a trading platform is far lower than the difference when changing currency for a holiday. If a currency is not crossed with the USD, the majors, the other main currencies traded are crossed currencies.
For example GBP/AUD or EUR/GBP is not considered majors because they do not include the USD. These are called cross rates. These cross rate currencies like GBP EUR JPY AUD crossed also offer low spread rates between the buy and sell price. The more exotic and less traded currencies like the Mexican peso, the Norwegian kroner, and Thai baht will often have much larger spreads and therefore are more expensive to trade because of the cost of the transaction.
This should all be found in the introduction of the trading course or free course. Many brokerage firms have an international presence and are going to offer the same digital content for forex courses free to their customers showing perhaps what trade to learn first or the easiest trade to learn. This is going to have far less interaction than let's say a course offering one on one mentoring or an fx class or workshop.
FOREX TRADING COURSES IN DIFFERENT COUNTRIES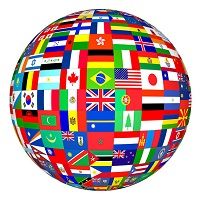 When looking at courses in different countries, there are slightly different governing rules for instance as mentioned earlier Australia's governing body is ASIC (Australian Securities and Investments Commission. New Zealand FSP is the government body overseeing financial services companies, the New Zealand Financial Service Providers.
Some brokerage firms offer a free online course to learn how to trade the market as part of the enticement to use their brokerage for placing trades. They may offer a seminar as an introduction to their brokerage. Not all foreign exchange training and foreign exchange courses need a license but all brokerage houses do.
In the United Kingdom the trading forex course itself does not need to be licensed but to place trades the customer generally uses the brokerage they are affiliated with and that brokerage will be licensed. The most important thing to look out for when selecting a forex broker is the regulatory status of the broker and which regulatory authority they are approved by. Ideally there will also be access to a online course free when trading with that brokerage.
As mentioned, the bigger forex brokerage firms offer a course as part of the package when trading with them. This may be an international brokerage offering the same course online whether the new customer is a beginner, intermediate or advanced with vast experience in trading forex markets. Ideally there will be a help line or email support option. However there may be little or no interaction with an experienced teacher.
The inexperienced trader really needs to learn the trade or the business of trading with an education package provided in the country of domicile. This course should have all mediums of education available and one to one lessons with the teacher provided with the training course. A person who wants to learn for free may not realise the intricacies of trading the foreign currency markets and the dire effects of diving straight in to the live markets.
INTRODUCTION TO FOREX TRADING COURSES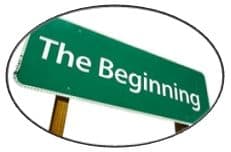 There will be a 'learn to trade forex course' available for beginners, intermediate and advanced traders. FX training courses are available in many different styles. For the beginner looking for an introduction to foreign exchange and currency exchange courses then enter 'learn to trade for free' or perhaps 'teach me how to trade forex' or 'forex trading course free' to gain a basic knowledge, comprehend the terminology and currency pairs for example.
The intermediate student is going to be searching for an fx class appropriate to their level. A free course is not going to help a person understand how to trade effectively in a live market. Choose a foreign exchange training course with the best teachers and study market fundamentals, technical trading, risk management and more.
I WANT TO LEARN HOW TO TRADE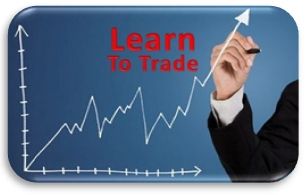 Be clear what search criteria you enter when searching for the right online training for you. None of the following will really get you to where you want to be; I want to learn a trade, learn a trade for free, trades you can learn etc.
You want to become a successful trader right? Look for courses online which provide the course in all mediums; assistance with downloading the course, one on one currency trading classes or lessons with an experienced forex teacher.
The online course should have the lessons available in written digital format that can be referred to later, a webpage or word document with pictures and illustrations and a clear flow to the content. For example, objectives for each lesson and summaries and exercises clearly laid out.
The course should include video content that backs up the manual for those who prefer visual aids. Your forex online course should also include snippets from the experts explaining the key principles of each section, module or lesson so they can tell you how they see the market or the subject matter.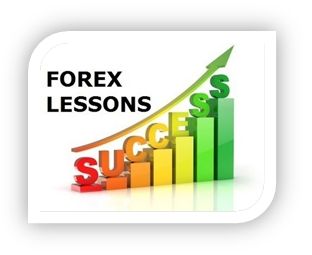 Often these can be accompanied by whiteboard video content as pictures speak a thousand words. So once again, you need the digital manual for your initial introduction, video content, and whiteboard illustrations so you can read it and watch it, one on one tutoring for an understanding of the functionality of using the MT4 platform and assistance opening a demonstration account, otherwise known as a demo account.
This enables the student to place trades onto a platform that simulates actual trading. Then your expert fx teacher can teach you basic strategy development and approaches including entry and exit rules, tools, money management, risk management and charting for example. After each lesson the student should have a week to practice everything they have learned.
Sometimes it may be necessary to have two lessons during that week depending on the complexity of the subject or the students understanding of that module or lesson. Once the student has completed the modules and has a complete strategy that they are comfortable with, the focus changes from forex training to forex trading on their demo account.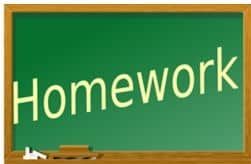 There should also be review sessions with the expert currency exchange teacher and exercises and homework to do. Once the challenges have been achieved and proven to be profitable then it is time to move on to attending advanced webinars and workshops.
The workshops or webinars are a great tool for learning more advanced concepts, clarification of any new information or trading results and ongoing support, education, mentoring and advancement. After having learnt and discussed all of the above plus fundamental analysis, technical analysis, trends, strategies, risk management and psychology throughout the online currency course over a period of months, only then with a strategy they are confident will be profitable would the new trader consider moving from trading on a demo account to opening a live fx trading account.
THE BEST CURRENCY TRADING COURSE
Currency trading classes with an experienced forex teacher is going to be the best internet course. It stands to reason that in depth training using a one on one trainer rather than digital content alone only will be far more effective.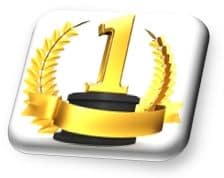 The new student needs not only to learn a trade from scratch but discover different strategies to suit their lifestyle. Would a person's trading style be more suited to a five minute chart or find opportunities on a sixty minute chart.
The training needs to be spread out so it is not just dry theory; give the opportunity to intersperse with practicing the principles learnt gaining valuable experience as well as understanding the concepts behind them and building knowledge and skillsets.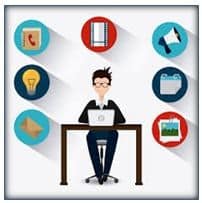 The fact is that intense ongoing education programs with different mediums will always provide a better foundation for learning absorption of content and application then just reading a book or manual or watching a video.
Combine all these mediums together adding one on one training mentoring and support including review sessions and group workshops. Both online and face to face provides a university style program and based on the results of the past 200 or 300 years university tends to offer the most in depth education so why choose any other process or program other than one that has been used and recognised worldwide for centuries.
It is not just about the content. It is about the experience of the individual student and how that student is more likely to progress with a full comprehensive range of educational training and support mediums.
THE BUSINESS OF CURRENCY TRADING
Even the best course in the world is not going to create a successful currency trader no matter which style of foreign exchange training is undertaken unless the student is committed to putting in the time and making this work for them.
This is undoubtedly why a free online course is not the answer. Having paid for comprehensive currency trading classes or the best education course with the best forex teachers and taking the education as seriously as any other university course there is a far higher chance of success. Do your research and due diligence.
Create your short list and read reviews from other students who have purchased that course. Think about the inclusions listed above and be sure they are included in the online forex course you are interested in investing in. Courses on foreign exchange management are very in depth.
DO NOT CONFUSE COST WITH VALUE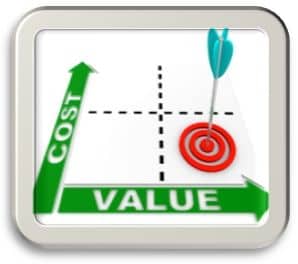 £39 – It may be possible to find an e-book introduction to learn trading for approximately £39.
£100 – Purchasing a simple trading system may cost £100. The company is getting £100 but what are you getting? You are not learning HOW to trade, don't get the two confused.
£1000.00 – This should provide digital content and online videos and a more comprehensive view of the market teaching important elements. This may leave you open to your own interpretation of the markets with little support in the way of fixing mistakes.
£2500 – £3500 – This could buy you a forex trading weekend with 2 x 6hr sessions. This will give you no time to assimilate and practice what you are learning and no experience in the market. When Monday morning comes you may find little retention to help you start your trading journey, not to mention extra costs for ongoing training and support.
12 hours is 12 hours, right? Wrong! 12 hours is 12 weeks at least. Imagine cramming the whole foreign exchange training course into 2 days. The most effective way to learn to trade the market has to be at least one hour per week hand holding with your own experienced foreign currency exchange teacher and a week of practice in between lessons. And then attending advanced webinars, all this before putting any real money into the market.
£5000 – £10,000 is the cost of a university standard education. You should be expecting combinations of everything mentioned in the section above, I want to learn how to trade; digital medium, personalised instruction by experienced trainers during live market sessions, one on one hand holding. Review sessions. Tools and trading strategies to create obvious shortcuts once the basics fundaments and technologies have been mastered, advanced workshops and ongoing support and training. Treat your new forex trading course like a business.
Summary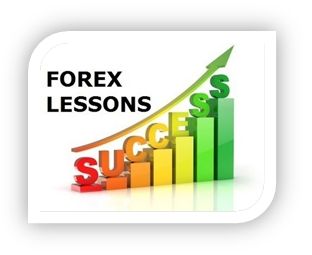 Article Name
The Best Forex Trading Training Course Online - UK And Globally
Description
What Makes The Best Forex Trading Course, Online, Classes or DVD? Discover all of the Important Elements That Make The Best Forex Trading Education In The UK And Globally.
Author
Publisher Name
Publisher Logo