Access performance reports from up to 4 leading Managed FX Account Providers
Here you can compare leading managed FX providers
We will provide you with performance reports of managed FX providers
Performance Reports are completely free and there is no obligation to make a deposit
Complete just one form to receive multiple performance reports
It takes less than a minute
Featured Managed Forex Providers
If you're looking for Managed Forex Account providers then Acorn 2 Oak are here to assist you. Below you will find a list of established managed forex account providers. Use our free no-obligation comparison service to find out more about these providers current performance. Its quick and easy and takes less than a minute.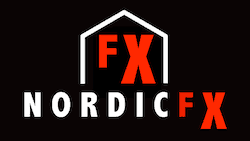 Nordic FX
Nordic FX are an up and coming managed fx provider. They have achieved above average returns the last few years. Access their performance reports now
Starting depoist is $5000 USD. Regulated in Sweden. 3 year track record

Oyster Kapital
Oyster Kapital offer a managed forex account. They have a trading team with a 25 year history in trading. All results available upon request
New Managed Account Service - 12 months track record
Accepts clients in multiple currencies
Starting deposit size of £5000 or currency equivalent

Brookestone Management
Brookestone Management have been offering a managed trading service for years, their strategy has a 4 year track record. They accept clients from across the globe
Fully Regulated
Min Deposit - £5000
Funding Available in GBP, USD, EUR

Hartswell
Hartswell offer a regulated managed trading service. Investors can choose the amount of capital they wish to risk to this type of investment and the performance results speak for themselves.
Available for European Citizens
Min Deposit £5000
Funding Available in GBP